In a classic example of open source intelligence working hand in glove with journalists, AR press has cracked open the story behind the disappearance of the Russian Minister of Defense, Sergey Shoigu. Credible, verified intel suggests that he has been replaced by his nose! This news may strike Western readers as absurd, but has resonated throughout Ukraine like a thermo-baric bomb hitting a maternity ward.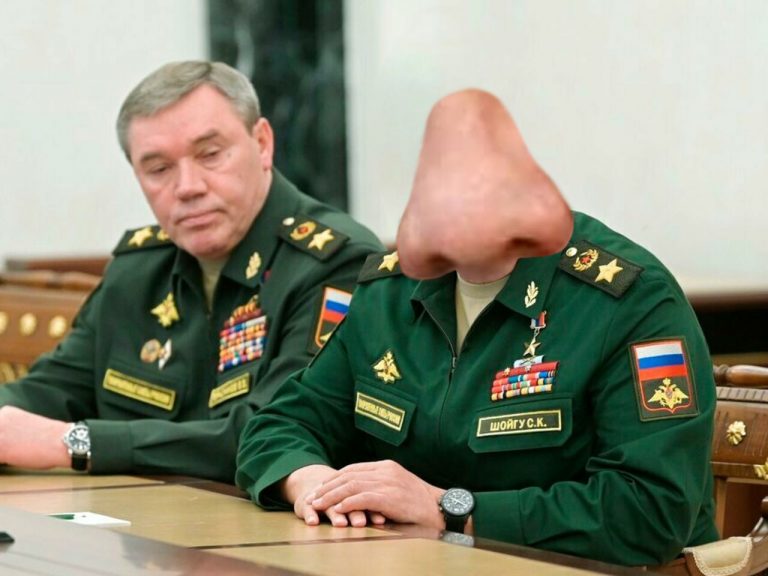 Illa Timbitochenko explains, "Among Ukrainians, it is more or less accepted as fact that when the nose of a senior bureaucrat usurps her or his position there will be nothing but trouble. This is a very bad development for Putin."
Vladimir Putin's response – and location – is uncertain. There have been accounts of him surfing in Odesa with Ron Johnson and crowning Alina Kabaeva Tsarina at a fast food restaurant in Parsippany, New Jersey. The last sighting of Putin involves a badly photo-shopped piece in which his hand sweeps through a microphone.
As the Soviet Union collapses for a second time, there is widespread fear that reality will collapse not only in Russia but also in Belarus, Georgia, Chechnya, Kazakhstan, Uzbekistan, Turkmenistan, Kyrgyzstan, Azerbaijan, Tajikistan and every kind of Ossetia.
The potential for turmoil makes Syria look like one piece of a larger puzzle.