Sheldon the Hutt Receives Presidential Medal of Honor
The President today presented Sheldon the Hutt with the Presidential Medal of Honor. This medal recognizes those people who have made "an especially meritorious contribution to the security or national interests of the United States, world peace, cultural or other significant public or private pursuit". Mr. the Hutt was awarded this honor for his work transforming Macau gambling profits into political influence in America.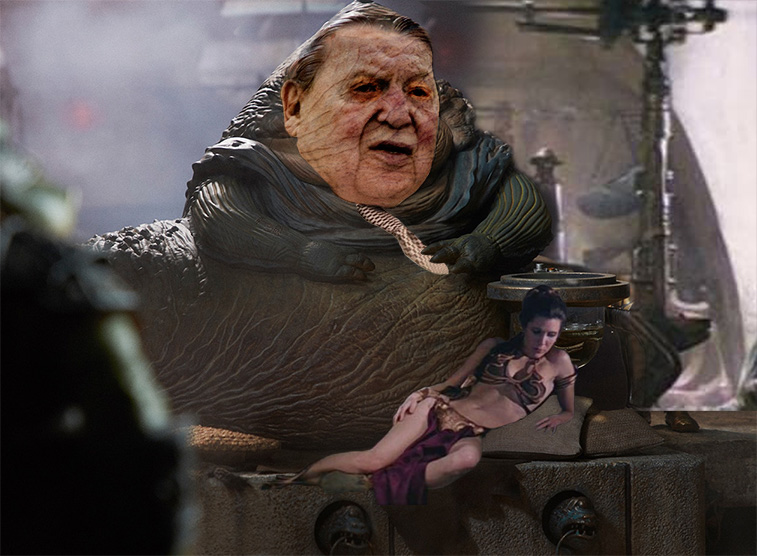 You asked us: Why Sheldon 'the' Hutt, why not Sheldon 'a' Hutt?  It turns out that Sheldon really is just one Hutt of several, so grammatically should be 'a' Hutt. But Hutts are rare and even more rarely plural, so tend to use 'the' as their honorific.  The previous Hutt, in the USA, was President Taft.