Were the liberators of Mariupol ever surprised when Russian Dictator Vladimir Putin and rock star Viktor Tsoi were united by time-traveller Alisa Selezneva and played a short gig, including the smash hits Bloodtype, Changes and Cuckoo.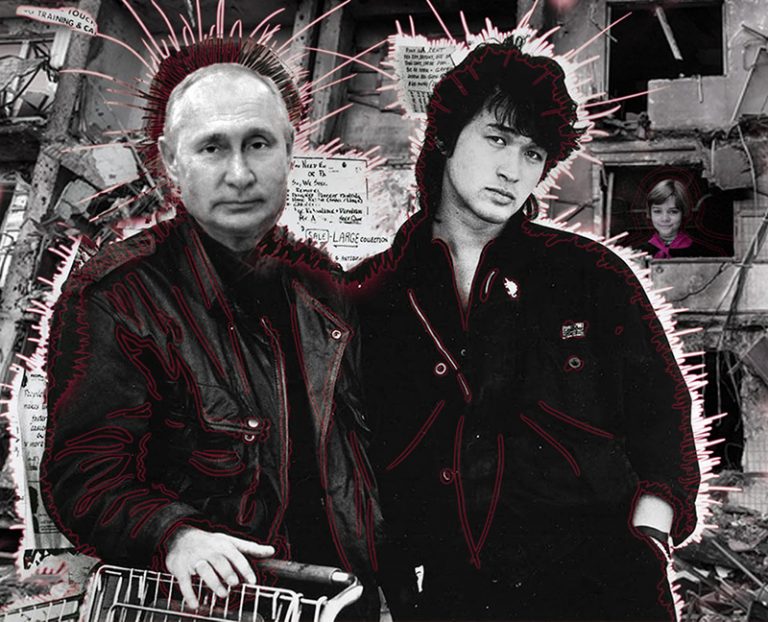 Although fans of Kino (Кино) were thrilled by the performance (it is Viktor Tsoi's first performance since dying in a motor vehicle accident in 1991) true Russian patriots were wondering what President Putin is up-to playing when Russia is engaged in something-other-than-war. The comments on Telegram ranged from supportive to quite hostile.
President Putin has come under increasing criticism for engaging in frivolous activities like surfing in newly liberated Odesa with alleged Russian asset Ron Johnson, and crowning Alina Kabaeva Tsarina in a Chuck-e-Cheese in Bedminister, NJ.
Disclaimer: Nevin Gothrock is a parody of Kevin Rothrock, whose Anglophone Russia list on Twitter is extremely informative.